About Us
Our Practice
Drs. Tannen, Despotidis, and Lee are private eye doctors you can trust for state-of-the-art vision and eye health care in a friendly, modern office.  So often we find that patients are "turned off" by the impersonal nature of health care today.  In our office, we still believe that each individual patient counts.  That's why the doctors and staff will take the time to listen, and provide the best solutions to your individual vision and eyecare needs.
Dr. Barry Tannen
Dr. Tannen has been an optometric physician for more than 30 years at EyeCare Professionals, PC which he co-founded with Dr. Despotidis.   His clinical and research interests are visual deficits related to concussion, acquired brain injury, strabismus, amblyopia, and learning-related vision problems.  Dr. Tannen is the program supervisor for a private practice-based, Residency in Vision Therapy and Rehabilitation at EyeCare Professionals.
Dr. Tannen received the A.M. Skeffington award for excellence in Optometric Writing from the College of Optometrists in Vision Development in 2016, the Ludlam Education Award by the Neuro-Optometric Rehabilitation Association in 2014, and the Scientific Achievement Award by the New Jersey Society of Optometric Physicians in 2002. He is a Fellow in the American Academy of Optometry, and the College of Optometrists in Vision Development (COVD), Past President of COVD, and an Associate Clinical Professor Emeritus of the SUNY/State College of Optometry in New York. Dr. Tannen lectures internationally and has co-authored over 60 journal articles, as well as a clinical textbook on Eye Movements.
In his spare time he enjoys tennis, hiking, cycling, and kayaking and spending time at his beach house with his wife Sandi, children, and grandchildren.   He's thrilled to be practicing with his son, Dr. Noah Tannen, who joined EyeCare Professionals in 2017.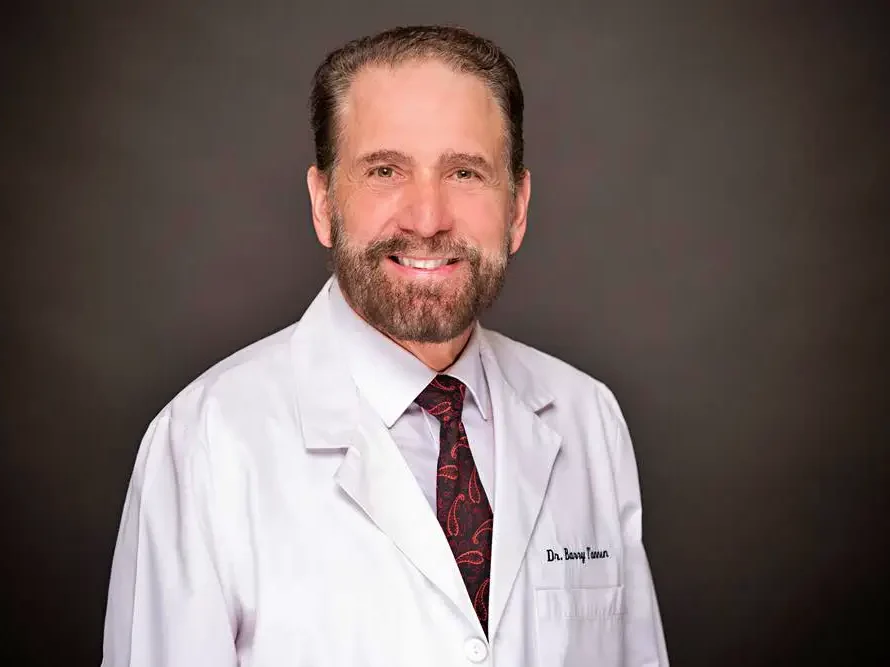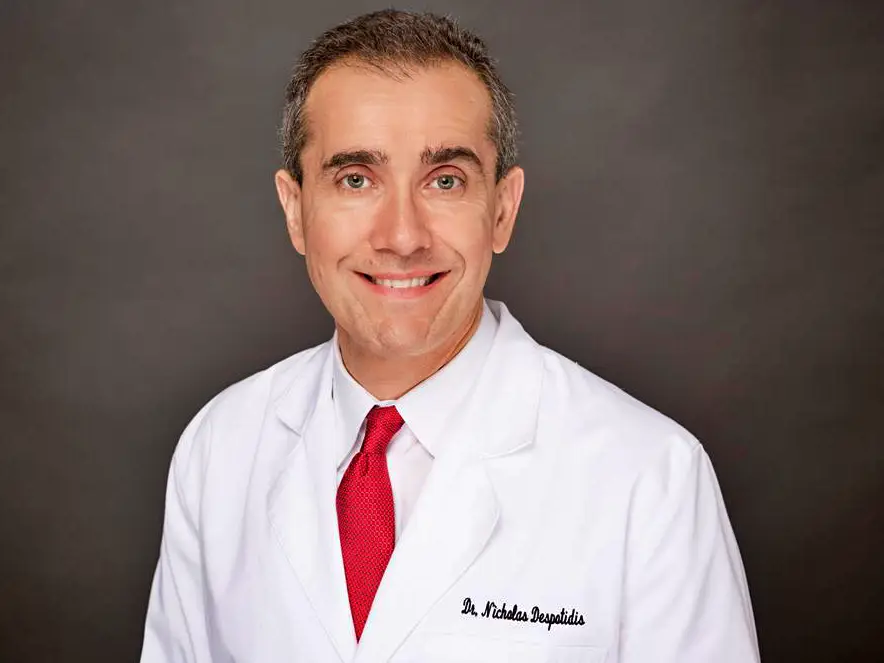 Dr. Nicholas Despotidis
Dr. Despotidis (Dr. D) and his wife Teresa have two sons, Nicholas and Gregory. It was his children's need for eyeglasses at very young ages that sparked his passion to investigate and address the growing number of children requiring eyeglasses. He is a pioneer in the use of custom contact lenses (orthokeratology), which are used to slow down the deterioration in the eyesight of children and young adults.  His TEDx talk, A Childhood Disease Worth Preventing, has been translated into 6 languages.
Dr. Despotidis graduated with honors from The State College of Optometry in New York and later completed a residency in Vision Therapy/Pediatric Vision.  He has published papers in optometric journals and is a frequent lecturer. He is also the lead author of the book, "A Parent's Guide to Raising Children with Healthy Vision."
Dr. Despotidis is a Fellow in the American Academy of Optometry (FAAO), American Academy of Orthokeratology and Myopia Control (FAAOMC) and is a Board-Certified Fellow in Vision Therapy (FCOVD) with the College of Optometrists in Vision Development.
Dr. Ivan Lee
Dr. Lee and his wife Kim have three children, Tristan, Gillian, and Lana. His family originated from Taiwan and he is very much attuned to the higher incidence of nearsightedness (myopia) in patients who share his heritage. As a Fellow of the American Academy of Orthokeratology, Dr. Lee is a leading expert in the field of corneal reshaping and has been featured in the PBS series, "Asian America," discussing the incidence of myopia in Asian students
Dr. Lee also uses the latest technology to diagnose and treat patients with medical conditions such as macular degeneration, glaucoma, dry eye, and traumatic brain injuries that can affect vision. 
Dr. Lee obtained his undergraduate degree at Rutgers College and received his Doctorate of Optometry at Nova Southeastern University College of Optometry in 1997. He completed an internship at Bascom Palmer Eye Institute in Miami, Florida, and his residency in Ocular Disease at the Wilkes-Barre Veterans Administration Medical Center in Pennsylvania. He entered private practice with EyeCare Professionals, P.C. in 2001.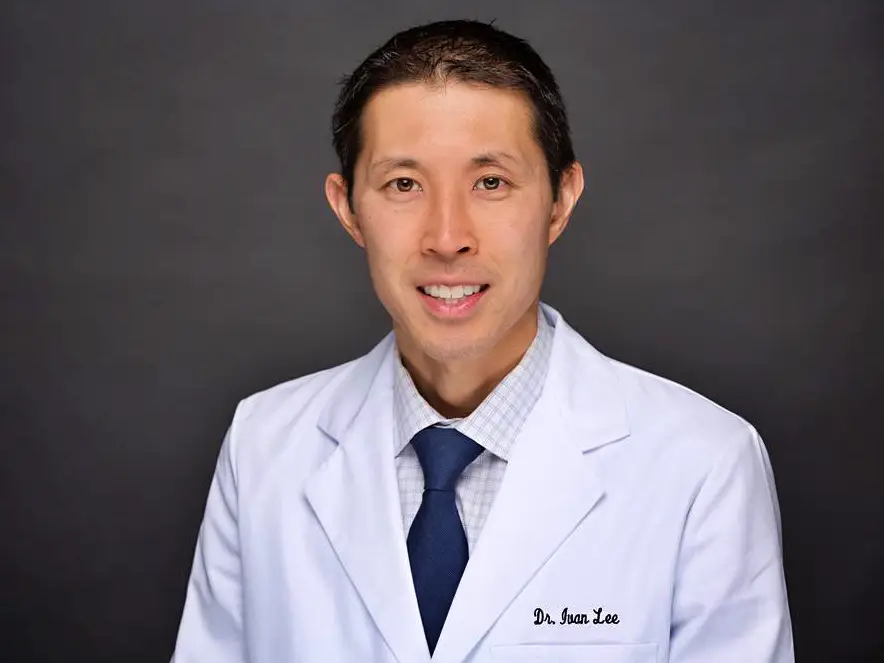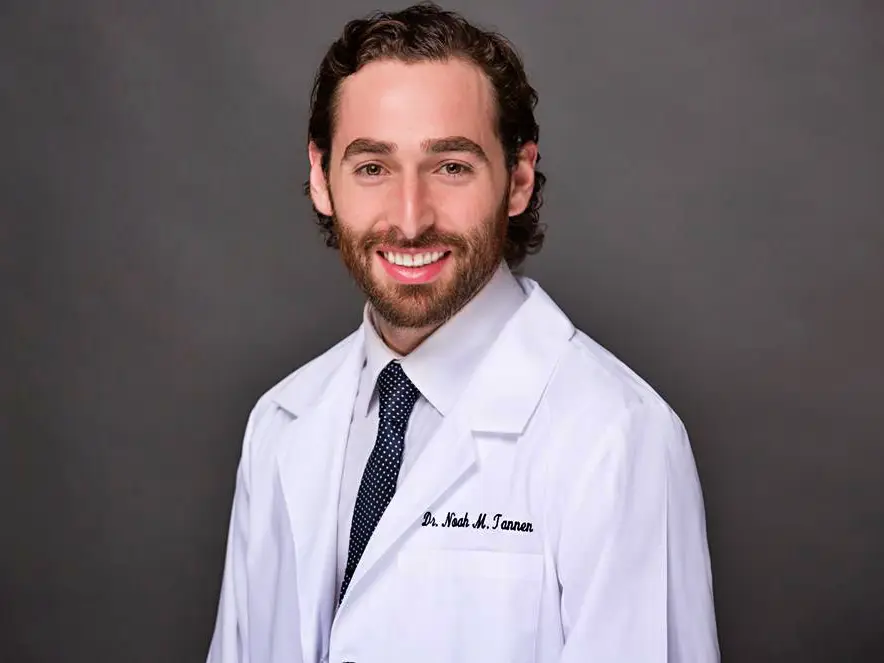 Dr. Noah Tannen
Dr. Noah completed his residency in pediatrics, vision therapy, and neuro-optometric rehabilitation at Pennsylvania College of Optometry at Salus University. He received a Bachelor of Science in Psychology from Lafayette College, and went on to receive his Doctor of Optometry degree from State University of New York College of Optometry.
He was accepted as a fellow in the American Academy of Optometry in 2018 (FAAO), as well as a fellow in the College of Optometrists in Vision Development in 2020 (FCOVD). Dr. Noah received the Optelec Low Vision Award for Excellence in Low Vision while at SUNY Optometry.
He regularly hosts Continuing Education lectures and has accomplished several publications on the following topics: myopia control, vision development and rehabilitation, nystagmus, and patient care after traumatic brain injury. He is also a co-author of the book, "A Parent's Guide to Raising Children with Healthy Vision."